Coinbase has increased the interest rate on USDC holdings from 4% to 5%, emphasizing its commitment to promoting stablecoin adoption and competing with Tether's USDT.
The SEC's clarification that stablecoins like USDC are not unregistered securities offerings enabled Coinbase to raise the reward rate.
---
In a significant development, the leading cryptocurrency exchange, Coinbase, has recently boosted the interest rate on USD Coin (USDC) holdings to an impressive 5%. This marks a substantial increase from the 4% rate introduced earlier this year. The decision underscores Coinbase's strong commitment to encouraging the adoption of stablecoins and positioning itself as a formidable competitor to Tether's USDT. 
With the cryptocurrency regulatory landscape constantly evolving, Coinbase's move aims to provide enticing incentives to users while maintaining compliance with the intricate web of digital asset regulations.
Regulatory Clarity Drives Rate Increase
Until June 15, the USDC reward rate remained at a modest 2%. However, this changed when the U.S. Securities and Exchange Commission (SEC) provided much-needed clarity on the status of stablecoins. The SEC affirmed that stablecoins like USDC did not fall within the category of unregistered securities offerings. This clarification opened the door for Coinbase to increase the reward rate, all without running afoul of the existing regulatory framework.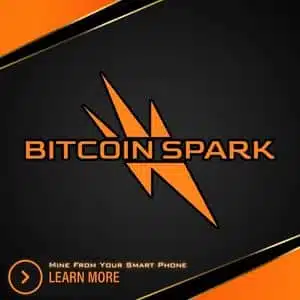 It's worth noting that Coinbase can adjust the USDC reward rate in compliance with the SEC's guidelines. The regulatory body has taken a less favorable view of staking rewards associated with cryptocurrencies, categorizing them as unregistered securities offerings. This regulatory distinction has led to a series of concerns and roadblocks, including the suspension of Coinbase's planned Lend program in 2021.
Coinbase's Proactive Approach to Foster Stablecoin Adoption
Coinbase's decision to elevate the USDC interest rate underscores its proactive stance toward promoting stablecoin adoption. With Tether's USDT having maintained a dominant position in the market over the past year, Coinbase is strategically positioning itself to capture a larger market share. Given the attractive interest rates now on offer, This move will likely resonate with users seeking stability within the ever-volatile cryptocurrency landscape.
Navigating Challenges and Market Dynamics
USDC has encountered its share of challenges in the cryptocurrency market, including heightened regulatory scrutiny and operational setbacks. Circle CEO Jeremy Allaire attributes the decline in USDC's market capitalization to the intensified regulatory scrutiny in the United States.
>> Buy Stellar (XLM) quickly and securely with PayPal, credit card or bank transfer at eToro.
Visit Website
<<
Additionally, the stablecoin faced a significant hurdle when approximately $3.3 billion of its reserves briefly ensnared at Silicon Valley Bank during a banking crisis, causing a brief detachment from its dollar peg.
Market dynamics have also come into play, with USDC's market share plummeting to a two-year low at the close of July, declining from its peak of 33.27% before the crisis to 21.91%. In contrast, USDT's market share surged from 49.48% to 68.87% during the same period, cementing its status as the prevailing stablecoin.
USDC's Steady Recovery
Despite the challenges and market shifts, USDC has recently displayed signs of a rebound. Coinbase's decision to raise the interest rate on USDC holdings is poised to contribute to this resurgence. However, whether these measures will be sufficient to challenge the dominance of USDT in the stablecoin arena remains to be seen.
As the cryptocurrency industry continues its evolution, Coinbase's proactive approach toward promoting stablecoin adoption establishes it as a pivotal player in shaping the future of digital finance. Users and industry observers will closely monitor the repercussions of these developments on the stablecoin market.
Best Crypto Exchange for Everyone:
Invest in Stellar and 70+ cryptocurrencies and 3,000 other assets.
0% commission on stocks – buy in bulk or just a fraction from as little as $10.
Copy top-performing traders in real time, automatically.
Regulated by financial authorities including FAC and FINRA.

2.8 Million Users
Get Started
Crypto News Flash does not endorse and is not responsible for or liable for any content, accuracy, quality, advertising, products, or other materials on this page. Readers should do their own research before taking any actions related to cryptocurrencies. Crypto News Flash is not responsible, directly or indirectly, for any damage or loss caused or alleged to be caused by or in connection with the use of or reliance on any content, goods, or services mentioned.